Compare the Galaxy S5's photos to those of the iPhone 5s, Xperia Z1 and other rivals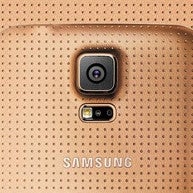 The Samsung Galaxy S5 definitely has a lot going for it, and one of its major new features is the new 16-megapixel camera with a nice range of handy features, such as real-time HDR, selective focus and, of course, 4K video recording. Still, with the Galaxy S5 release date being scheduled for April 11, there's still some painful waiting time for us to go through until we can take that fancy camera for a spin, right?
Wrong! We simply can't wait that long, guys. We have taken one of those Galaxy S5 demo units Samsung has displayed at MWC 2014 and snapped a bunch of pictures with it. What's more, we've also taken those same shots with a bunch of rivaling handsets, such as the iPhone 5s, Xperia Z1, Galaxy S5 and HTC One. Want to get an idea of how all of these cameras stack up against each other? Well, go ahead - check the pictures out in the following gallery, but do keep in mind that the GS5 unit we used wasn't final (running non-final software), so results may differ with the retail version of the Galaxy S5 (it might easily be even better)!