LG G Pro 2 camera comparison with HTC One, iPhone 5s, LG G2, Galaxy S4, Xperia Z1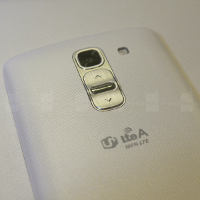 There's no need telling you that the MWC 2014 has pretty much hijacked our page entirely -- you likely know all too well. We're willing hostages, however, for it's not often that such a massive feast is orchestrated for our inner nerd. One particular such soul candy is LG's minty-fresh G Pro 2 phablet, and while we've had some time now for our first impressions to sink in, one particular area of the device has remained shrouded in mystery: the camera.
But worry not, good people, for we're not ones to sit idle. Instead, we lunged ourselves out of our beds early today in order to get you a taste of what's to come. Ladies and gents, we present to you the earliest of early camera comparisons, starring the mighty, 13-megapixel camera on the G Pro 2. Has LG successfully worked its camera magic? That's a very good question, and one that we've been asking ourselves the last few days. These early samples ought to shed some light onto the matter. Let's go!