Coming to America: Vodafone to hit the states as T-Mobile MVNO next year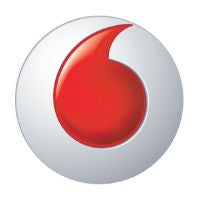 Mobile operator Vodafone will be coming to America as a T-Mobile MVNO, starting in the late fall of 2015. The wireless service will be focused on enterprise customers in the U.S. Earlier this year,
Vodafone sold its 45% stake in Verizon Wireless back to Verizon
for the tidy sum of $130 billion. That deal effectively removed Vodafone from the U.S. market, with the exclusion of 400 multinational accounts in the U.S. that Vodafone still continues to service. It also takes care of the wireless service for 500 multinational accounts located outside of the U.S. that have a "strong U.S. presence."
It would be quite ironic for Vodafone to be working with T-Mobile, since the two were competitors when Vodafone owned its stake in Verizon. Overseas, Vodafone and T-Mobile parent Deutsche Telekom are rivals. William Ho, an analyst for 556 Ventures, says that the deal will help both T-Mobile and Vodafone. He says that adding the MVNO will put more enterprise customers on T-Mobile's pipeline, whicvh has been a goal for T-Mobile CEO John Legere.
For Vodafone, the deal will allow it to offer service bundles for its customers, allowing them to roam across the 27 countries where the carrier operates. According to Ho, Vodafone selected T-Mobile due to its lower-cost pricing structure. And next year, T-Mobile will have finished the build-out of its LTE pipeline, reaching 300 million POPs.
"For Vodafone, the U.S.-based mobile offering provides the operator to enable service bundling opportunities, including low cost mobile roaming across its 27-country footprint. The T-Mobile agreement should be more than an overall U.S. play as Vodafone Americas include Canada and Latin America. The company will push this as part of Vodafone's OneNet solution which touts fixed-wireless solutions. The solution bundles include the usual enterprise operator offerings such as cloud services, M2M, telecom expense management, security and access to a global IP-VPN network."-William Ho, analyst, 556 Ventures
source:
FierceWireless