Google's cool Colorize feature still needs work
During the 2018 Google I/O developer conference the company introduced a feature for the Google Photos app that it called Colorize. This past May,
we heard that Google was still working on the feature
which uses AI to convert a black and white image into a color photo. At the time, Google Photos lead David Lieb said that Colorize still needed work and as proof, tweeted a photo taken during his grandparents' wedding day. Originally in black and white, the photo was colorized by Google but added a pink tinge.
9to5 Google was able to enable Colorize
in version 4.26 of the Google Photos app. The feature can be found in the first tab and is listed as a Beta in the thumbnail of the preview, which is third on the bottom after the Original and Auto filters. Before using Colorize, a photo needs to be uploaded to the Google photos app. The thumbnail preview showing the photo being colorized is usually available to view immediately even though you might see a message on the screen stating that the app is "Colorizing your photo." The processing could be done off-device; when it is complete, the screen has a link that you can tap in order to send some feedback.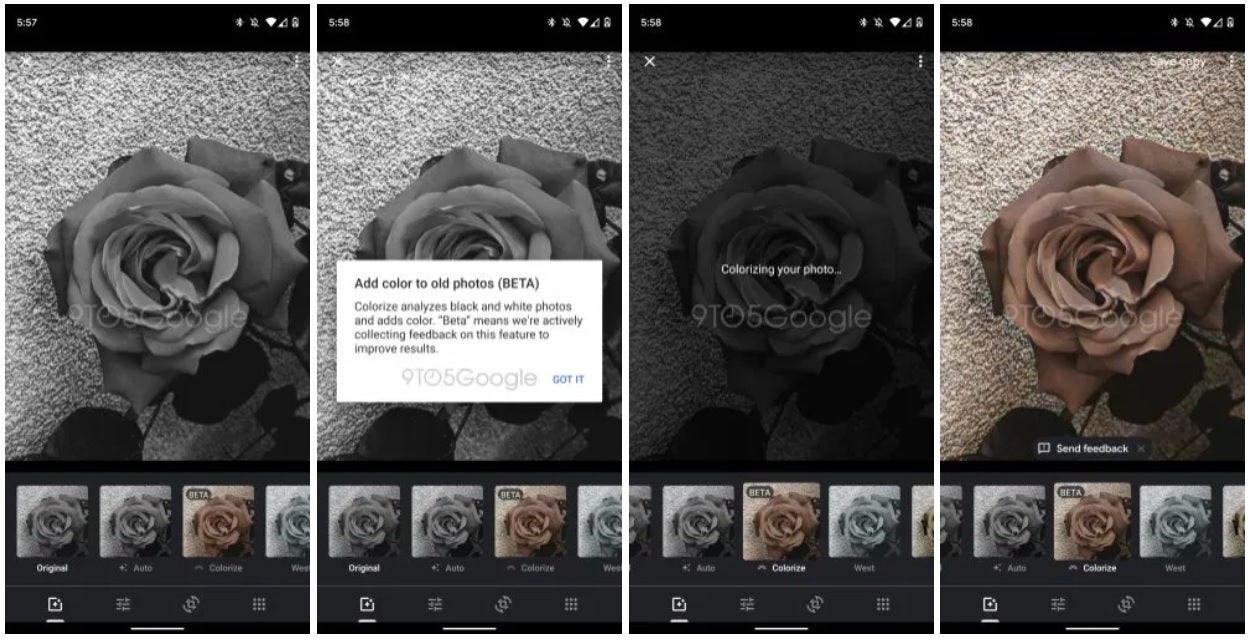 First unveiled at Google I/O 2018, Colorize is still not available to the public
Colorize is not yet publicly available, and we don't know exactly when it will be activated for everyone. Even though our
Pixel 2 XL
is running the requisite version 4.26 of Google Photos, the feature has not been enabled on our Google Photos app. This indicates that it might be disseminated through a server-side update. Meanwhile, you can take a look at some samples created by 9to5Google. They show an original photo in color, the same photo in black and white (using Snapseed's filter) and then the version of the black and white photo after being run through Google's Colorize filter.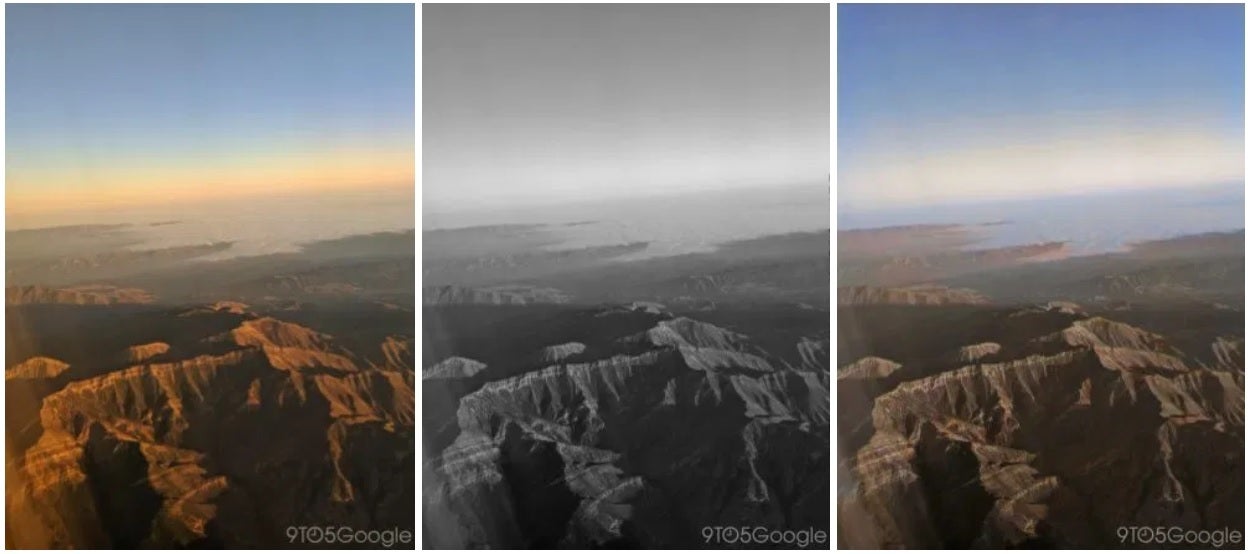 From left to right, the original picture, a black and white version of the photo and the colorized version of the latter
If you look at the photo of the bridge, you can see how the filter is just not quite ready for prime time. The color of the water, the railing in the foreground, and the inability to see the sky behind the structure of the bridge means that Google still has some work to do.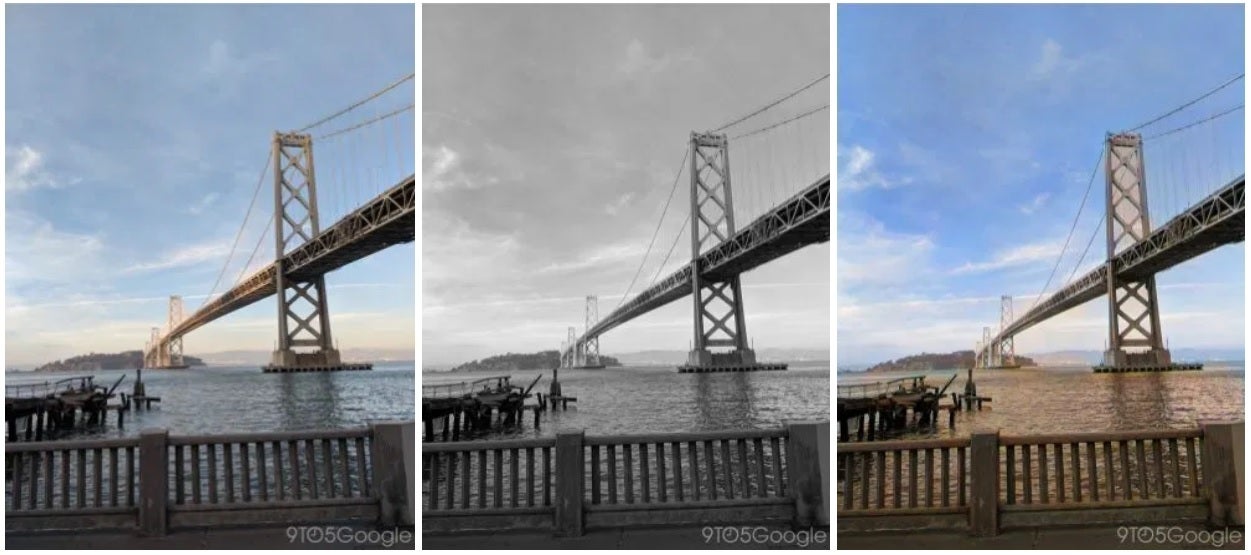 Another example that shows Google has some more work to do on Colorize