Closing arguments have started in Apple v. Samsung patent trial
28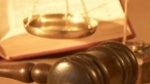 The long process known as the U.S. legal system has been on display over the last few weeks to millions who normally wouldn't give a damn about the inner workings of a trial. But because the plaintiff and defendant is Apple and Samsung, respectively, many who give a wide berth to legal matters have kept a close eye on this case. And now,
the end is in sight
.
After Judge Lucy Koh asked that the CEOs of both companies
get together for one last meeting
in an attempt to resolve the differences between the firms, the two execs shook hands but could not reach an agreement. With that last 'Hail Mary' attempt by the judge out of the way, closing arguments began in the courtroom on Tuesday with Apple's attorney telling the jury one more time that Samsung had infringed on Apple's patents and that the Cupertino based firm deserves to receive $2.5 billion to $2.75 billion from its rivals.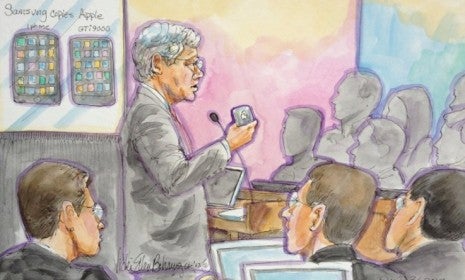 Apple's attorney Harold McElhinny gave his closing argument on Tuesday
Later on Tuesday, Samsung's attorneys will give their closing arguments, trying to show that much of Apple's patents were invalid as Prior Art existed, and even if they were valid, Samsung did not infringe on them. There is also the matter of Samsung's cross-claim that Apple had infringed on Samsung patents, and for that the Korean manufacturer
seeks $421.8 million from Apple
.
After both sides are done, Judge Koh will address the jury and give them their instructions, or the
rules by which they determine the victor
of the trial. On Monday,
Samsung won a major victory
when the judge ruled that the jury will be told during the recitation of the instructions that both sides failed to hold on to internal emails as long as they should have. Previously, Judge Paul S. Grewal had ruled that
jurors would be told that Samsung only had not kept its emails
.
Tomorrow, after the instructions are read to the jury, deliberations will begin. A case as complex as this one will probably require some time to talk over the testimony and evidence. As we told you, the jury does not have to find that one side proved the other side guilty beyond a reasonable doubt. This is a civil case and not a criminal one which means that
one side must prove merely by a preponderance of the evidence
that the other side was liable.
source:
AP
Recommended Stories