One more try: Apple and Samsung hold final patent settlement talks today
31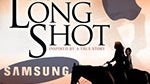 Monday is sort of the eye of the storm when it comes to the Apple v. Samsung trial. Testimony concluded last Friday, and closing statements are scheduled for tomorrow ahead of jury deliberations starting Wednesday. But that doesn't mean that nothing important is happening today, as Bloomberg is reporting that Kwon Oh Hyun, CEO of Samsung, will be discussing things with Apple's Tim Cook in a last ditch effort to reach a settlement before things are in the hands of the jury.
The meeting was asked for last week by Judge Koh, who urged the companies to make one last effort at a settlement. Koh referred to herself as "pathologically optimistic" about the possibility of an agreement - we should know by the end of today if Koh's optimism was warranted, as the two sides have to report the results in court later today.
That won't be the only topic of discussion in court today – the jury may be getting the day off, but no one else is. Both sides have been hashing out the instructions that are to be read to the jury when they head into deliberations. Both legal teams were reportedly working overtime this weekend, reportedly still filing paperwork until the wee morning hours today. Judge Joh has already warned both sides about the excessive amounts of paperwork they are filing (that was what triggered Koh's own outburst when she asked if Apple's lawyers were "
smoking crack
"), so we think things might get a little testy inside the courthouse today.
Apparently Apple and Samsung have their legal team standing by to hash out the terms of a settlement if the two CEOs can come to an agreement in the generalities; we would like to see this issue get settled (preferably without significantly harming the fans and users of either company's products) but our optimism doesn't extend as far as Judge Koh's.
source:
Bloomberg
via
The Verge
Recommended Stories