Judge faults Samsung over deleted emails; Apple says Samsung seeks too much in royalties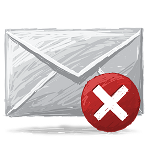 "We intend to appeal Judge Grewal's decision to the trial judge, and if necessary, to the Court of Appeals. Samsung remains committed to complying with all information requests from the court."-Samsung statement
Federal Judge
Paul Grewal
would ground Samsung and take away its cell phone if it could, for
failing to save email that was expected to be used as evidence
in its patent trial against Apple. Samsung automatically deletes all emails older than two weeks and failed to disable the system for those emails that were considered to be evidence. The reason for the automatic deletion is to prevent sensitive information from being leaked. As it is, Judge Grewal has sanctioned Samsung and has consented to Apple's request for an "adverse jury instruction" to be read to the jurors. The jurors will be informed that the Korean based manufacturer had failed to live up to its obligation to preserve evidence.
In ruling in favor of Apple in regard to the adverse jury instructions, the judge said Samsung
"

acted with conscious disregard of its obligations, or willfully
" in not disabling the automatic email erasure system. He also said that Samsung should have known that Apple would have sued over patents relating to smartphones and tablets and should have kept all corresponding email. The trial starts July 30th.
"Samsung's royalty demands are multiple times more than Apple has paid any other patentees for licenses to their declared-essential patent portfolios."-Apple
Apple also was vocal on Wednesday, saying that Samsung's demand for 2.4% of the entire selling price of Apple's mobile products is higher than the royalty that the Cupertino based tech giant pays for licensing other patents, and is
higher than any royalty or licensing fee that Samsung has ever received
for its IP. One of the big issues to be decided in court is the value of Samsung's standards-essential patents. These are patents that Samsung has agreed to have licensed on "fair and reasonable" terms in return for becoming industry standards. Many judges will not issue an injunction on these patents.
While Samsung is asking for 2.4% of the full selling price of each Apple mobile device, Apple says it should pay Samsung
less than half a cent for each patent infringement it committed
. Samsung said the 2.4% it is asking for is consistent with what other companies pay for royalty fees. Apple has not made a counter-offer and instead Apple has refused to negotiate a settlement and
has not paid Samsung anything
for the use of the latter's standards-essential technology.
source:
Reuters