Citigroup: Instagram is worth $35 billion
10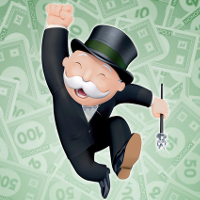 Back in 2012,
Facebook announced that it was buying Instagram for $1 billion
. Because Facebook's shares had declined by the time the deal closed, the actual value of the purchase was less than $1 billion. Once the acquisition had been finalized, everyone figured that Mark Zuckerberg had overpaid for the picture and video sharing site. After all, Instagram wasn't being monetized and every analyst on Wall Street couldn't figure out how Facebook was going to make its money back.
Fast forward to 2014. It is more than two years later and Instagram remains extremely popular. Recently, it was announced that
with 300 million active users, Instagram tops the 284 million active Twitter subscribers
. In addition,
Instagram now runs ads
. It would seem that Facebook's purchase of the site was a timely one after all.
So what is Instagram worth these days? A previous calculation run by Citigroup valued the site at a staggering $19 billion. But as they say on those late night informercials, "
Wait! There's more
." The huge money center bank believes that if Facebook can fully monetize Instagram, the latter could bring $2 billion a year into Facebook's coffers. With all this in mind, Citigroup currently places a value of $35 billion on Instagram.
Keep in mind that because it is not a public company with shares trading all day, pinning a value on Instagram is far from being an exact science. Still, there is no denying that Facebook has made an incredible investment and is sitting on a huge paper profit.
Thanks for the tip!
source:
@TheStalwart
,
TechInvestorNews