Cinematic demo reel highlights the strengths of Google Pixel's camera
3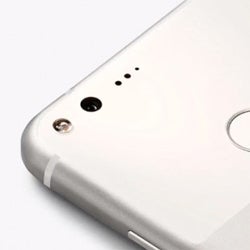 Shot in downtown Salt Lake City, Utah, this cool cinematic clip reel by Italian-born filmmaker Matteo Bertoli showcases the video-recording prowess of Google's Pixel phones. Prepare to be impressed by some well-composed and buttery-smooth panning shots, showcasing the Pixel camera's high dynamic range and electronic image stabilization (EIS) capabilities, presented in richly-detailed 4K and set to some appropriately soothing music by Italian composer Fabrizio Paterlini.
Before you get too excited, however, keep in mind that this video was shot by a professional, so a certain degree of "wow" is to be expected from get-go. That said, Mr. Bertoli hasn't used any lens attachments or gimbals, which means the video is as shot from the Pixel and stabilized by its software, although a tripod, a camera slider, and a shoulderpod were used for some the handheld footage. Obviously, these impeccably fluid panning shots have been achieved thanks to the shoulderpod, which is still fairly impressive, given that no gimbal was used. The portions shot completely by hand are somewhat shaky, as can be expected.
For the best possible experience, watch the video in 4K, as 1080p and below will result in loss of detail, but keep in mind that some compression is to be expected from YouTube, even at original resoluiton. We noticed some aliasing issues in some parts of the reel, most notably at around the 1:14 mark, best visible around the twigs in the center portion of the shot, which may be caused by either software sharpening, the aforementioned YouTube downsampling, or a combination of both.