So long, Chromecast Audio, you shan't be missed
6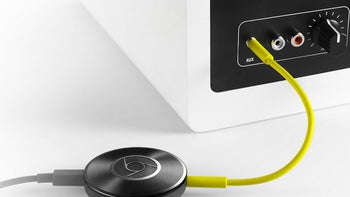 Three and a half years ago, Google introduced a new category of set-top box.
The Chromecast Audio
... made only for speakers.
The point of the Chromecast Audio was to connect it to your favorite set of speakers, then stream high-quality audio to your heart's contempt. The tiny streambox connects to your Wi-Fi and pull the music files straight from the cloud, so its audio quality is not bogged down by Bluetooth. With support for lossless audio, it was meant to please the audiophiles.
A few problems, though. The Chromecast Audio needs to be connected to your speakers or Hi-Fi via an aux port and it needs to be connected to a power outlet at all times. And why go through all that trouble when you can simply get a Bluetooth speaker or a Google Home? Or both — they have their own uses beyond what Chromecast Audio does on its own.
Apparently, a ton of customers out there thought the same. The Chromecast Audio was permanently discounted to $15 (from $35) soon after its release and now, it's being killed. Google has announced that it will
cease production
of the Chromecast Audio. So, if you've been thinking about nabbing one — do so while there's some stock left. Otherwise, you will soon need to look for them at a museum... or the tech cemetery.