Chromecast Audio is real: streaming from the cloud directly to your speakers
7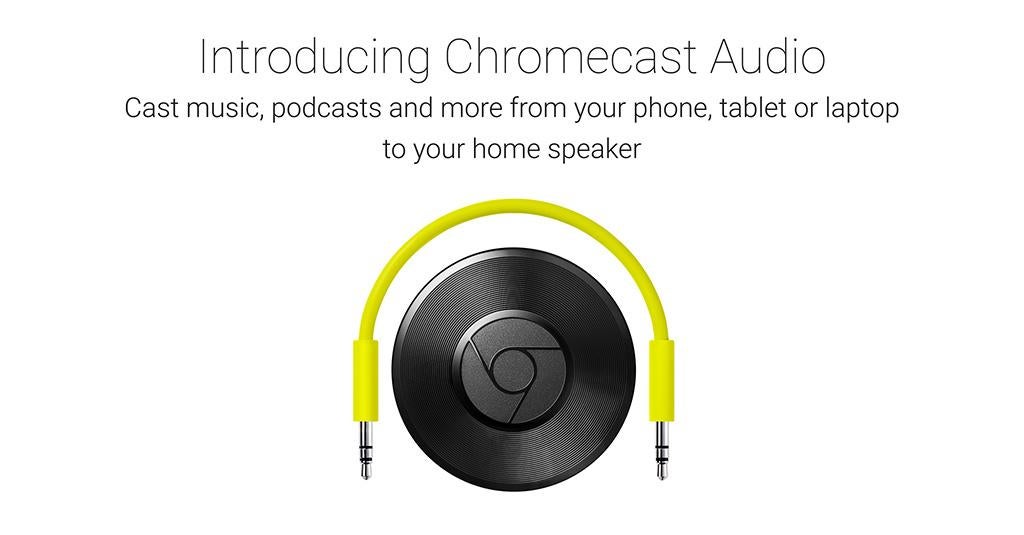 Chromecast Audio is real.
The tiny gadget that we've only recently started hearing rumors about turns out to be a real device and it does exactly what rumors claimed: streaming music from popular cloud services directly to your speakers.
The Chromecast Audio will connect to your speaker simply via the 3.5mm jack/RCA/optical, so it does not require any complicated setups. It does seem to require power at all times, though, so the gadget will need to be plugged in to work.
Streaming can be controlled via your smartphone (with apps for both Android and an upcoming one for iOS) and your Chrome browser on a traditional desktop/notebook. The advantage of this over a traditional Bluetooth dongle for a speaker is the better quality you get out of the Chromecast audio which seems to transfer data over Wi-Fi.