Chrome for Android will soon emerge from beta status
7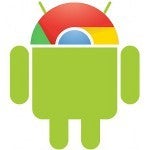 Google is notorious for their extended beta periods; Gmail was in beta seemingly forever, Google Music spent half a year in beta, and Google Navigation has guided Android owners across
50 billion kilometers
of terrain without leaving beta. But it seems that Chrome for Android is not destined to wallow in beta forever, according to a recent statement by Sunday Pichai, Senior VP of Chrome for Google.
Speaking to Cnet on the recent update to Chrome for Android, Pichai said.
"We launched beta 2. We addressed a few things. Mainly right now, I'm driven by bug quality and stability. We are triaging, tracking, and trying to make it very stable. It is in a matter of weeks."
This is a very good thing – the Chrome browser has been updated at breakneck speed since its inception a few short years ago. That Chrome for Android is now seeing a similar pace of innovation shows that the Chrome team is serious about improving the world of mobile browsing over the long haul. The problem of being available only on Android 4.0 devices and higher will resolve itself as time goes on (both by the release of new devices, and the occasional upgrade that manages to trickle out of OEM and carrier approval).
Hopefully Chrome for Windows Phone will be coming around the time Google ships a metro-ized version for
Windows 8
. We'd like to see
Chrome on iOS
as well, but apparently the restrictions that Apple places on mobile browsers may not allow Chrome to differentiate itself like it can on other mobile operating systems.
source:
Cnet
via
Phandroid