Google Maps updated with several improvements
19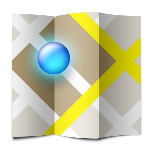 Android users can head over to the
Andro….Google Play Store
to get the latest version of Maps. While the "What's New" list is short, the items on it are fairly important, especially if you use one of the newer Android handsets with a high resolution display and Android 4.0. The updates include public transit directions covering 475 cities around the world, an improved Navigation homepage (for Android 4.0 handsets) and improved rendering of map tiles.
The new transit information is available to everyone, and will be a welcome addition for anyone who regularly uses public transportation. Maps will now let you choose what type of transportation you want to prioritize (do you love the subway but hate the bus?), and whether you want to minimize travel time, the number of transfer points, or how much time you have to spend walking between rides.
Android 4.0 users are also getting an updated homepage UI for Navigation, which adds the ability to swipe between the landing page (to search for a destination), a list of favorites and frequently used locations, and your contacts. Google Maps Navigation is technically still in beta, yet Google reports that people have been guided over a whopping 50 billion kilometers by the software. We're starting to suspect that Google just wants "Beta" to be part of the name, rather than a statement of development status.
Finally, Google has updated the way map tiles are rendered, promising improvements in readability on high resolution devices, like the Samsung Galaxy Nexus. The new map tiles are said to improve the speed and responsiveness as you pan around in the Maps app. For those of you suffering along without a high resolution display, you can see the difference in readability in the example below. The new map tile is on the right.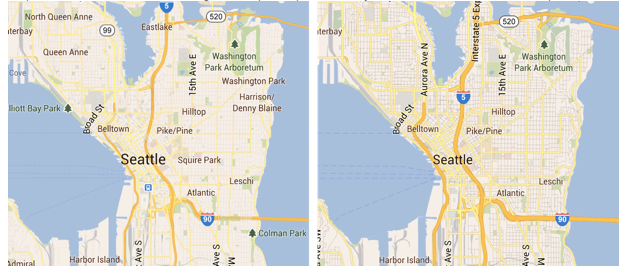 Head on over to the Play Store link if you haven't grabbed the update already. And if you aren't seeing the new map tiles on your device, Google indicates clearing the cache from within the Maps settings page will relieve you of needing to exercise patience.
source:
Google
,
Play Store link