Google confirms it's bringing Metro-themed Chrome browser to Windows 8
7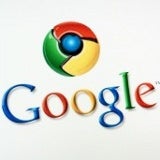 Google has confirmed that it is working on a custom version of its extremely popular
Chrome browser for Windows 8
, an important step to keep Chrome's momentum growing so that eventually the browser could grow to be more popular than Internet Explorer.
The version of Chrome for Windows 8 will be built in accord with the Metro UI design idea - that of tiles, typography, simplicity and clean looks. In terms of simplicity, Chrome on the outside has always been an emanation of that idea.
"Our goal is to be able to offer our users a speedy, simple, secure Chrome experience across all platforms, which includes both the desktop and Metro versions of Windows 8. To that end we're in the process of building a Metro version of Chrome along with improving desktop Chrome in Windows 8 such as adding enhanced touch support,"
a Google spokesperson shared with Mashable.
This new browser will of course be compatible with
Windows 8 tablets
, expected to make their debut later in the year, but there will also be a desktop version of it.
We already have the expectation bar set high from just looking at previous Chrome releases. The usual tabbed interface and synchronization of browsing history and bookmarks should all arrive on Windows 8. Microsoft recently confirmed that it will allow browser other than IE in its upcoming operating system.