Chrome Beta for Android scores a handful of new features, making the app better than ever
10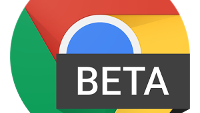 Google's Chrome browser for Android is certainly one of its most popular apps developed by the Mountain View-situated giant, and normally, it's usually among the most frequently-updated ones.
Once a month, the regular version scores a few new features, but its beta version is a bit more favored in this regard, as it's nothing but a playground for an even larger selection of experimental features.
The newest update (v44) to the beta version of the browser comes with another handful of new features that will most likely be adopted by the full-blown Chrome for Android in the not-so-distant future. It now comes with a proper multi-column layout, which won't distort web pages with multiple columns.
Additionally, Chrome beta v42 brings notable improvements to the push notifications API that got released with one of the previous version, v42. Last, but not least, we have improvements to another fairly-new feature, "Add to homescreen", mostly intended for developers.
Certainly, most of these new additions to the app will be hitting the regular version of the app soon.
source:
Android Police