Chrome Beta for Android now reopens tabs, plays HTML5 videos with subtitles, and works with Chromecast
5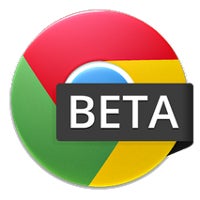 Chrome Beta for Android, which is the test ground for some new features that might eventually make their way to the regular Chrome browser, has just been updated with several fresh new functionalities. Version 35.0.1916.34 of Chrome Beta brings a handy Undo Tab Close option, which would most probably come in quite handy to those users who often close important windows accidentally. The feature allows you to reopen one or multiple closed tabs in a quick fashion.
But that's not all, folks! It seems that fullscreen video playback with subtitles has finally made its way to Chrome Beta. And guess what, HTML5 video controls are now on board, as well. All this means that you'd have a much better experience if you use Chrome Beta to watch YouTube videos, for example. However, the full screen controls are still being worked on, as currently they are just stretched out versions of the ones, found in portrait mode.
Additionally, Chrome Beta now supports some multi-window devices thanks to the update. Chromecast enthusiasts will be glad to know that they can cast some videos now, too. However, the ability to cast YouTube videos might find its way to an upcoming version of Chrome Beta, as this feature is currently still being worked on.