Christmas belonged to Apple; tech giant activated three times the number of devices Samsung did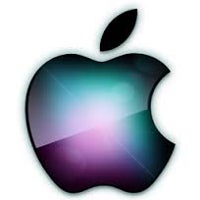 Analytics firm Flurry has finally stopped all of the counting, and has come to the conclusion that from December 19th through December 25th, activations of new Apple devices amounted to more than twice its nearest competitor. Flurry says that 51.3% of devices activated globally during that time period, were manufactured by Apple. That compares to the 17.7% of Samsung devices that were activated during that period. Nokia (5.8%), Sony (1.6%) and LG (1.4%) round out the top five. According to Flurry, "
To put this in perspective, for every Samsung devices that was activated, Apple activated 2.9 devices. For every Microsoft Lumia device activated, Apple activated 8.8 devices
."
This year, phablets were "in". From December 19th through December 25th, 13% of new phones getting activated around the world were phablets. That compares to the 4% of activations that belonged to phablets during last year's holiday season. Full sized tablets dropped from 17% of holiday activations to 11%. Strong phablet sales might have played a part in that decline. The
Apple iPhone 6
was the most activated device during the seven-day period, while the
Apple iPhone 6 Plus
was in the top five. Flurry noted that upstart Chinese smartphone manufacturers like Xiaomi and Huawei each was responsible for less than 1% of device activations during the holidays. The analytics firm pointed out that in that region, December 25th is not the biggest gift-giving day of the year.
As new devices are unwrapped on Christmas Day, those finding a new phone or tablet under the tree are dying to load up the device with apps. That's why, in the U.S., the holiday remains developers' favorite day of the year. On December 25th, Flurry found that U.S. mobile device owners installed 2.5 times the number of apps that were installed on average from December 1 through December 21st. In addition to installing apps on new devices, many mobile device owners received gift cards and cash for the holiday, which was used toward the purchase of apps.
source:
Flurry
via
SlashGear