Choose or make your perfect Samsung Galaxy S6 case at Zazzle
3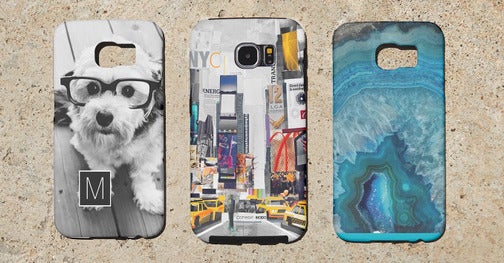 Advertorial by Zazzle: the opinions expressed in this story may not reflect the positions of PhoneArena!
There's no denying that the
Samsung Galaxy S6
is a remarkable smartphone – a product encasing cutting edge hardware in a beautiful body made of glass and metal. Samsung's flagship, however, is also quite an investment, and when you're buying a phone of its price range, you probably want it to serve you faithfully for a long time. It goes without saying that taking good care of your handset increases the chances of that being the... case. Outfitting your Samsung Galaxy S6 with a case is the easiest way to protect it against damage from accidental drops and the every-day wear and tear. But when you're buying a case for a phone like the Galaxy S6, you most likely want it to be no less attractive than the phone itself.
And
Zazzle
has just the thing.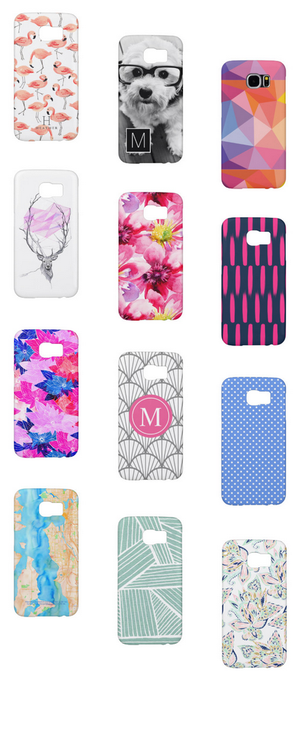 Zazzle isn't just another online store that sells cases. It is a community where talented artists connect with well-known manufacturers to create truly outstanding smartphone accessories. Needless to say, Zazzle's selection of Samsung Galaxy S6 cases is expanding fast. As of this writing, over a thousand unique cases for Samsung's flagship are available to order, with designs covering a broad range of themes – from cuddly animals and expressive patterns to abstract and watercolor artwork.
With such a wide range of Galaxy S6 cases to pick from, Zazzle's library offers designs to match almost any customer's taste. And if you can't seem to find a case that suits you perfectly, there's the convenient option to edit an existing template. Many of the available designs are customizable, allowing you to print your name or initials on the case. Taking the matter up a notch, Zazzle's online case design tool allows you to upload an image – be it a beautiful scenery, an artistic drawing, or a photo of your kids – and have it printed on a case. In other words, you're given the power to create your one-of-a-kind case – one to express your own style and individuality.
The Samsung Galaxy S6 cases at Zazzle are more than just highly customizable. They are reliable and tough, as they're made by Case-Mate – a well-established phone case manufacturer with years of experience behind its back. Graphics are printed on a case option of the user's choice. One may pick between the Case-Mate Barely There case model, which is exceptionally thin and light, or the Case-Mate Tough variant, which is designed to withstand substantial drops onto hard surfaces. All in all, your Galaxy S6 will be well protected, all while looking awesome in its unique Zazzle case.
If Zazzle's customizable, artist-designed Galaxy S6 cases spark your interest, feel free to explore Zazzle's online catalog. Or why not try designing your very own case? And while you're there, take a look at the range of smartphone accessories Zazzle also has to offer.