Chomecasting for all media coming soon to CyanogenMod
7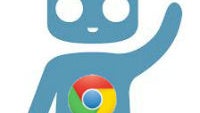 We probably should have expected this when we first saw the announcement for the new Google Chromecast dongle. Koush of CyanogenMod fame has announced that he is working to bring Chromecast support to CyanogenMod. And, as you would probably expect, Koush wants Chromecasting to work with all of the media on your Android device, and not just in the apps that have support.
Right now, the feature is still a work in progress, but it already looks pretty amazing. It would allow any app that plays audio/video through the MediaPlayer on your device to send that media to your Chromecast. It would work with local content on your device storage (including SD cards), or streamed media like podcasts.
Koush demoed the functionality using the TWiT.TV app. He didn't say when the functionality would be rolled into CyanogenMod, but it seems like the feature is working fairly well already, so it may not be too long.