Chinese source says they have the real iPhone 5 parts, will allow you to play with them for $7, 900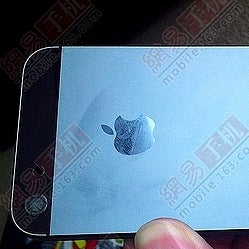 The Chinese Inernet provider NetEase has posted pics of various iPhone 5 parts it claims are floating around Shenzhen district, where Foxconn is assembling it. The most interesting thing is the backplate, which NetEase says is the real metal/glass infused deal, and the folks there will allow you to rent and play around with the various components, including the backplate, for 50, 000 yuan, or around $7, 900.
We've mostly seens the
front panel exposed so far
, if we don't count the numerous
3D render exercises
, so the backplate here is certainly noteworthy, as it looks pretty polished, and shiny. There is now memory size stamping on the back still, so if this is legit, it is fresh off the general components pile.
The all-glass back of the iPhone 4/4S, gives way to mostly metal backing, bordered by two glass stripes at both ends. It certainly carries an exquisite look worthy of the sixth generation iPhone design revamp, and we've been hearing since last year that the next
iPhone is going to swap the fragile and heavy glass back for a mostly metal piece
. What do you think about this eventual design.
Chinese ad says they have the real backplate of the iPhone 5, will allow you to hold it for $7, 800