Chinese court sentences three people to more than a year over iPad leaks
5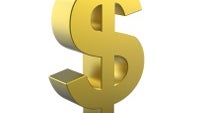 Apple's
stringent privacy policy
is in the core of its success. Cupertino is so strict about keeping a cloud of secrecy around its products, that speculations about such devices like the iPad continue hours before its official launch. That's why knowing about an Apple product in advance might capitalize in huge gains to a manufacturer of something as simple as protective cases.
And that was the exact case with Shenzhen MacTop Electronics Co. The company was so desperate to get an early look at the second-gen iPad that its general manager Xiao Chengsong
offered nearly $3,000
(20,000 yuan) and discount on MacTop products as a
bribe
to former Foxconn employee Hou Pengna. Ironically, that's the same amount a Chinese teenager got for sacrificing his
kidney for an iPad 2
. Pengna then contacted Lin Kecheng of Foxconn for images of the back cover of the iPad 2 from last September. MacTop needed the images in order to design cases for Apple's tablet, but the whole deal ended up with all of the three being sentenced to a year or more behind bars.
Xiao Chengsong's sentence is the harshest as he'll have to spend
18 months in prison and pay some $23,000
(150,000 yuan), while Lin was sentenced to 14 months and fined $15,500 (100,000 yuan) and Hou has to spend a year in jail and pay nearly $4,500 (30,000 yuan). Foxconn, also known as Hon Hai Precision Industry Co., has landed contracts with HP, Sony and Dell among others, partly due to its privacy policy.
"We cannot comment on matters of internal security, but Foxconn takes its commitment to protecting its intellectual property as well as that of its customers very seriously and undertakes all appropriate actions to safeguard against any violations," the company noted in a statement. Is that a justified sentence in your personal view? Feel free to share your opinions in the comments below.