Chinese Pokemon Go clone tops App Store charts in its home country
9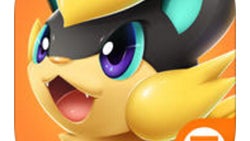 There is no point in reiterating just how big Pokemon Go is right now – it's a phenomenon, it's topping charts and it hasn't even been released globally yet. Chinese software developer Xiaoyu Sun has decided to use this opportunity to develop its own "take" on the Pokemon Go formula, hilariously named City Elf Go. China has had a long history with bootleg Pokemon games, beginning from the mid-nineties when the first generation of Pokemon games hit the Game Boy, and moving on well into the noughties with all sorts of re-skins, re-imaginings and entirely new games featuring Pokemon characters. So, having said that, we are not the least bit surprised that now we have a Chinese Pokemon Go alternative.
City Elf Go borrows not only from Pokemon Go's name, but it's entire concept seems to be ripped right out from Niantic's latest smash hit AR game. City Elf Go is currently topping the App Store most popular apps chart in China and is fairing similarly well on Android, with over 110,000 downloads through Tencent's Myapp store, which is the top-ranking Chinese Android app platform. .
City Elf Go features location-based gameplay and involves catching virtual monsters on your smartphone. The key difference with Pokemon Go is that its Chinese counterpart doesn't use your device's camera to create augmented reality. Just like Pokemon Go, however, the Chinese game features microtransactions ranging from around $0.99 to roughly $95.
We haven't played the game for ourselves, but from what can be made out of the screenshots in the App Store, it actually doesn't look bad at all. It's definitely not just a lazy rip-off and judging by screenshots, its virtual critters can be leveled up, much like in traditional Pokemon games, and there are also team battles of 2 vs. 2 Pokemon... we mean
Elfs
.