China remains the top App Store revenue producing country with record breaking Q3 sales
5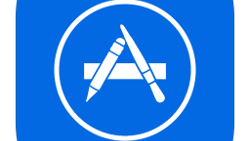 A report published today by
App Annie
reveals that China remains the leading source of App Store revenue for Apple. Last quarter, the country overtook the U.S. in generating app sales on the iOS flavored applications store. Building on this momentum, the $1.7 billion in App Store revenue credited to China during the third quarter was an all-time App Store record for quarterly sales from one country.
While the U.S. had been the top-grossing country for the App Store since its launch in 2010, Chinese sales surpassed those from the U.S. by a wide 15% margin in the last quarter, and analysts see this gap continuing to widen through 2020. The most recent quarter saw app sales coming from China rise fivefold from the sales figure attributed to the country's iOS users just two years ago.
After China, the U.S. was responsible for about $1.5 billion in App Store revenue last quarter with Japan's $1.2 billion in third place. During the third quarter of 2015, the U.S. was on top with slightly more than $1 billion in sales. Japan was second with about $800 million in revenue, as China placed third. Over the last year, China's contribution to App Store revenue has soared from approximately $600 million to the current $1.7 billion.
Inside the App Store, Entertainment apps had the largest annual increase in sales. Video streaming apps like
Netflix
are at the forefront of the sector's strength.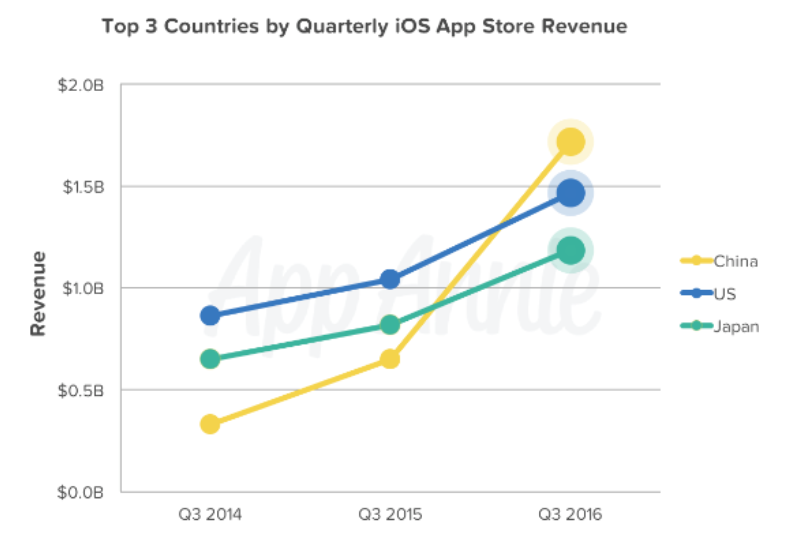 App Store purchases from China have surged over the last two years by about 500%
source:
AppAnnie
via
TechCrunch