Chief Product Officer at HTC talks Nokia, Android vs Windows Phone
13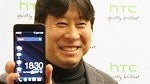 Kouji Kodera, Chief Product Officer at HTC, is an integral part of the shift in strategy for the company. The company is poised to make a comeback and has recently released some remarkable handsets.
When asked about purported design similarities between the Windows Phone 8X and the Nokia Lumia 920, Kodera was easily able to say there were basically none. When looked at side-by-side, that is largely true. He did concede though that in the area of "fashion" there are not that many sources actually involved when it comes to colors and materials involved.
For Android, HTC is very proud of Sense, and "we'd like to continue shipping it on every device." That may be an indicator that HTC may not be too involved in future Nexus lineups. That may not be all bad, as devices like the HTC One X were excellent performers and the new models are building on the momentum.
HTC has been experiencing lagging profitability with its handsets. Kodera attributed part of that to the vast array of devices the company has been building and that led to fewer marketing dollars per device. Part of the emerging strategy is to pare down the number of different products and amplify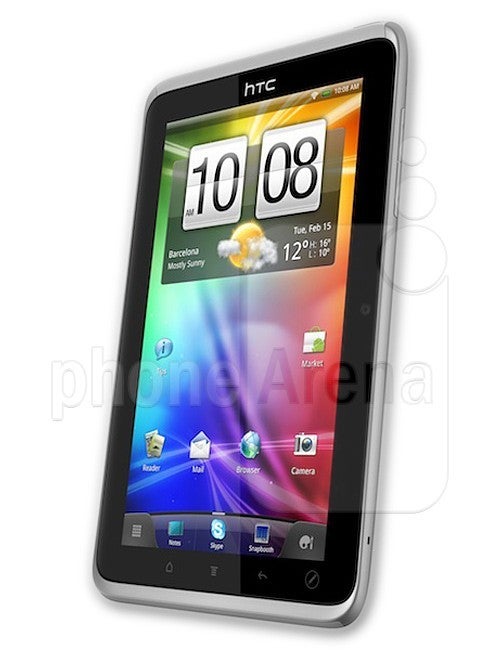 We have not seen much from HTC in tablets since the Flyer.
the exposure on those. That idea leads the question as to why HTC would continue its venture with Windows Phone with its licensing fees versus Android which is free. Mr. Kodera explained that the major difference is that Google does not do any advertising for Android, whereas with Microsoft, the company plays a role to promote the platform. "[Y]ou can't compare categorically just on the basis of license fees…the bigger factor is how strong the products are and whether or not people will buy them."
On the tablet front, HTC does not have any product in the pipeline that Kodera was able (or willing) to talk about. Several concepts were shelved since the HTC Flyer and Jetstream.
Looking forward, in light of the nice specifications coming from HTC products, particularly in displays, Kodera thinks that size-wise, 5-inches is probably the practical limit for a smartphone (assuming that larger displays are more "phablet" sized. However, we will be seeing higher resolution on smaller panels and pixel density is going to continue to rise across the board.
"It's just a matter of time."
source:
The Verge