Check out the first camera samples from the new Motorola Moto X (2014)
15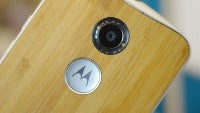 Last year, Motorola did its darnest to convince us all that there was something special with the original Moto X's 10-megapixel "
Clear Pixel
" camera. Essentially, its RGBC sensor, where the "C" in it stands for clear, was alleged to collect up to 75% more light than your traditional RGB Bayer sensor. Whatever the case, the Clear Pixel camera was believed to help out in those situations when objects are moving quickly. Clearly, all of that was just a load of mumbo jumbo, as the handset's camera failed to give its rivals any heated competition. To come and think about it, the camera was undoubtedly the phone's biggest disappointment.
In hoping to make amends, the new Moto X has been treated to an upgrade – a 13-megapixel camera that features an f2.25 aperture lens, LED ring flash, and 4K video recording. Needless to say, we're crossing our fingers tightly in the hopes that its quality will improve tremendously with this model. Getting a little time with the new phone, we're able to snap up a few photos to give you folks a quick sneak peek to its quality. For now, we'll keep our lips sealed regarding its quality until we're able to get a good feel for it.
From what you're able to see so far, what do you think about its quality? Can it contend with the other phones out there that have already proven to us to be fantastic – like the Galaxy S5 and LG G3 to name a few.