Check out Google Glass for free at Google Basecamp
7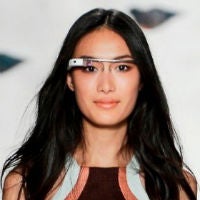 If you want to test out Google Glass to see if it is worth the expense, you can ask any of your friends to borrow their connected specs. But considering that most people don't know anyone who actually owns a pair of Google Glass, your best bet might be to visit a Google Basecamp.
Originally mentioned during this year's Keynote address at Google I/O
, Basecamps are located in San Francisco, New York and L.A., and allow you to try out the wearable device for free.
Other things that take place at the camps include fittings for new buyers to make sure that their Glass fits perfectly, and general support. If you are interested in a demo of Google Glass, simply click on the sourcelink and schedule an appointment.
Is Google still as committed to Google Glass? It might seem as though developers are pulling back a bit. Recently, it was determined that
there are more apps available for Android Wear than for Google Glass
. Until the price of the latter is dropped significantly, it remains a niche item at best. And the $1500 cost explains why things like a free demo at a Basecamp is being offered.
source:
Google
via
AndroidGuys