Charts break down Apple iPhone shipments by region
10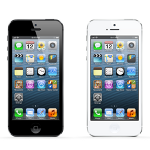 Charts based on Apple iPhone shipping data reveal that the peak demand period for newly launched versions of the device is
always the quarter in which the phone launched
. That pattern can be seen with Apple iPhone shipments in the U.S., U.K., Japan and the Asia Pacific market. After the launch quarter, subsequent periods usually see a drop-off in demand. That might not be considered unusual in the U.S. where there is the pressure to be among the first in the neighborhood or office to sport the next iteration of the Apple iPhone. This pattern should not be seen in a country like China, where the population is so large that you might expect demand for the unit to be relatively constant each quarter. According to Sameer Singh of
TechThoughts,
the lack of consistent Chinese sales of the iPhone quarter-by-quarter is indicative of the handset being priced too high for the average Chinese consumer, who will turn to lower priced smartphones.
Apple iPhone 5
release. Singh sees the Americas capturing 22% of Q4 iPhone 5 shipments. With 22 million units of the Apple iPhone 5 expected to ship in the Americas in the current quarter, he forecasts that
60-70 million units will ship in the region
over the first four quartersof availability. In Europe, which demonstrates sales patterns similar to the U.S., he sees 40-50 million units of the Apple iPhone 5 shipping in the first year. That drops down to the 35 to 45 million units expected to ship in the Asia Pacific and China region during the next four quarters and the 10-13 million iPhone 5 units estimated to ship in Japan over the year.
For the full year, the bottom line comes out to an estimate of 160 million to 170 million units of the Apple iPhone 5 to be shipped globally. Whether or not Apple iPhone 5 sales hold to this estimate, it still represents a nice bit of change for Apple to add to its current pile of cash.
source:
Tech-Thoughts
via TUAW