Cellphone location data helps the CDC track Ebola
11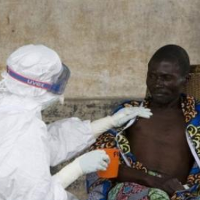 The CDC is using location data from cellphone owners in West Africa, to help track the spread of the Ebola virus. The data being employed by the agency is the number of emergency calls that each cell tower receives. With this information, the CDC can compute a census and neighborhood information.
Este Geraghty, chief medical officer at software mapping firm Esri, says that with the information, the CDC can determine when an outbreak of Ebola is about to take place. There are areas of the country where cellphones are used in place of landlines, which makes tracking the emergency cellphone calls a valid way to keep an eye on Ebola.
By looking for a spike in emergency calls, those in charge of responding to outbreaks can make sure that the necessary diagnostic lab equipment and mobile hospital beds are available in the right place at the right time. An increase in the number of calls placed to a special 4455 hotline number in Liberia, can suggest a problem in a specific area. Tracking the cell towers that the calls go through, is a big help in the fight to quash this deadly strain.
"The data is just the number of calls by cell tower but from that you can get a rough idea of the area that the calls are coming in from, and then derive census, neighborhood data from that."-Kristen Nordlund, CDC spokeswoman
According to the World Health Organization, there have been 3,865 lives lost to Ebola, mostly in Liberia, Sierra Leone and Guinea. There are currently 8,033 cases world wide. Experts say that if 70% of those with Ebola are getting treatment by December, the outbreak can come to an end by late January 2015.
source:
Currents
,
Nextgov
via
Mashable