Cell phone unlocking bill passes in the Senate
11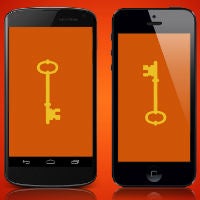 This one has been a long time coming, but it looks like we're almost back to the point where it will be legal to unlock your cell phone in the U.S. Last year, a provision in the Digital Millennium Copyright Act (DMCA)
lapsed
which allowed unlocking, although carriers have been good about still allowing the practice. Now, proper legislation is on the way to reinstate unlocking in the law.
The lapse in the DMCA provision hasn't caused much issue, because President Obama came out early to get carriers and legislators on the issue. Carriers agreed to make it easier for customers to unlock devices while Congress worked on the law. The
House of Representatives
passed a bill recently to allow unlocking, and now the Senate has also passed its own bill. The Senate's version is very similar, but does remove the ban on bulk-unlocking, which had caused worries for companies like Tracfone. The bill wouldn't be permanent, but would require renewal at some point.
Now that the two bills have been passed, there will either have to be a reconciliation bill to hammer out the details, or this new bill will have to be passed in the House before moving on to get the president's signature. Either way, it looks like it will soon be (once again) officially legal to unlock your phone, and not just accepted practice.