Cell-phone unlocking bill passes House, bulk-unlocking still in the gray
1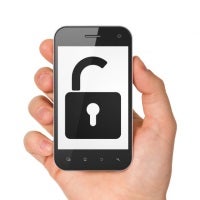 A little over a year after unlockingall new cell-phones in the USA was made illegal, the UnlockingConsumer Choice and Wireless Competition Act (H.R. 1123) was approvedby the House yesterday. The bill will return the ability of people tounlock their cell phones for use with a new carrier, once theiroriginal service contract expires.
Although extending the exemption in theDMCA, which enforced the restriction was supported from bothRepublicans and Democrats, a last-minute change made by GOP leaderssaid that the bill won't permit "bulk unlocking" - that is,the formation of businesses dedicated to unlocking phones. Thus,consumer advocate Jared Pollis and other House members opposed it on theground that there needs to be "a market in unlocked phones",and that many consumers won't be unlocking their phones themselves.
However, rep. Darrell Issa made itclear that it will be possible for companies to "work around thelanguage" and provide unlocking services. According to him, thenew bill does not prevent bulk sales of unlocked and locked phones.The bill's sponsor, rep. Bob Goodlatte, added that it's important forCongress to make sure unlocking recent smartphones is made legalagain.
After passing House, the bill is set toreach the Senate, which will get a chance to amend it.