Carriers strongly prefer Windows Phone to Symbian and Meego
23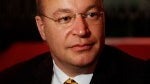 In the last week, we've gotten the news that the Meego-powered Nokia N9 would not be released in the
US
,
UK
or
Germany
. Of course, not everyone is happy to see the N9 hitting more and more potholes before even being released. So, a concerned user e-mailed Nokia CEO Stephen Elop about the N9, asking that the phone be made available as a subsidized option in the UK.
Surprisingly, Elop responded to the e-mail. Less surprising was that the response kept up Nokia's aims to support Windows Phone. Since the announcement of the Nokia/Microsoft partnership, there have been rumblings about the demise of Symbian and Meego. Symbian lovers at least have a bit of hope, given that Elop has promised
Symbian updates through 2016
at the earliest. Meego lovers are having a tougher time of it, especially since Elop essentially declared the platform dead,
regardless of the success of the N9
.
In responding to the concerns over the N9, Elop said that the N9 should be available in the UK through online retailers, but immediately pushed Windows Phone, which he said offers a "great user experience and that beats the competition." Presumably, "the competition" includes both Symbian and Meego, because in a following response, Elop added that Nokia has no control over what carriers offer, but that "many of the larger operators are showing a strong preference towards WP."
The future certainly doesn't look good for Meego. It might be best to put away any hopes it'll survive.