Nokia N9 will not be coming to the U.S.
75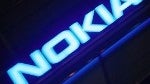 Earlier today, we
reported
that the countdown timer on Nokia's Swedish web site, which had pointed to a September 23rd launch of the phone, had disappeared. For those living in the U.S., it really doesn't matter. In a statement, the Finnish based manufacturer says that the MeeGo powered smartphone
will not be coming to the States
.
The decision to exclude the U.S. from the N9's itinerary has to do with existing Nokia products and new models expected to launch in the area, if you believe Nokia's statement. But you might shake your head and ask why a product that generally was
received so warmly in the U.S.
when introduced would not be sold in that market. It is not like Nokia's business is doing so well that they can afford to skip this market. Perhaps when Nokia shook hands with Microsoft and decided to replace Symbian with Windows Phone 7, some type of agreement was made. After all, Nokia's CEO was
quick to say
that even if the N9 was a hit, the company would still focus on the new models using Microsoft's mobile OS.
And just in case some Americans are feeling picked on, the same story is
repeating itself in the U.K.
where The Inquirer writes that they have been told by Nokia not to expect the N9 in England. The British paper says that they were told by Nokia that the countdown timer was for Sweden only and comes to the conclusion that perhaps Nokia doesn't want an
N9 launch getting in the way
of the release of Nokia models powered by Windows Phone 7.
Despite any secret handshakes it might have had with the guys at Redmond, Nokia might not be in a position to turn away the number of sales that it might have garnered in the U.S. and England with the Nokia N9. Microsoft's mobile OS has not exactly been a big seller in the States and while the
Mango update might change that
, the whole affair makes you wonder why the Nokia N9 was ever produced in the first place.
source:
Engadget
,
TheInquirer
Invalid image meta
Recommended Stories