UK won't be getting the Nokia N9 either
26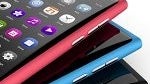 Nokia just announced yesterday
that the first and probably the only MeeGo powered handset will not be arriving in the US and now it's become known that the UK will not be getting this smartphone as well.
Nokia talked about how the N9 would be released in many countries around the world, but now they have taken two of the biggest nations out of the equation. They seem to be ready to go all-in with Windows Phone as they take a market by market approach when deciding where certain handsets get released. Here is what Nokia had to say:
As an organization, Nokia takes a market by market approach to product rollout and each country decides which products to introduce from those available. These decisions are based on a local assessment of existing and upcoming products that make up Nokia's product portfolio and are intended to provide the best local portfolio for the UK market. Although we are delighted with the very positive reception that the Nokia N9 has received, here in the UK there are no plans to offer the Nokia N9 at present.
So how do our UK-based users feel about Nokia deciding not to release the N9 there? Tell us what you think in the comments below.
source:
Slash Gear