Carmageddon for Android to launch on May 10, free for a day
14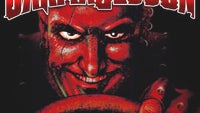 After launching on iOS in late 2012
, the once-popular classic video game Carmageddon is now scheduled to land on Android as well. And it's coming soon, very soon – on May 10, to be more specific, so mark the date in your calendar, especially if you want to get the game for free.
Yup, the makers of Carmageddon for Android will be launching the title priced at zero. However, the promotion won't last long as
Carmageddon will be free on Android for a day only
. After that, we're expecting the game's price to go up, presumably to $3.99 or so since that's how much the game costs at the Apple App Store.
If Carmageddon is a game you'd love to play on your Android smartphone or tablet, you might want to visit the game's web page and sign up for an email alert, which will be sent to you as soon as the title becomes available on Google Play. Also, there's free goodies for those who sign-up, such as free copies of Carmageddon for PC and a T-shirt. Learn more by following the source link below!