Carmageddon arrives on iPhone, iPad, get it for free today only
17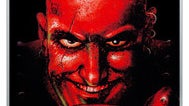 Carmageddon
, the legendary automotive pedestrian slaughter house game, has now finally arrived for iPhone and iPad. A Kickstarter project a couple of months in the making, the game has landed on the App Store and will be completely free today, on its first day of availability.
Carmageddon launched in the 90s for PC and Mac and you might remember that for its extreme violence it was banned in various countries. It's the same game, but ported neatly with convenient controls for the touch screen form factor.
You have 30 cars to unlock, 28 "dangerously deranged Opponents" and 11 environments to steer the wheel in. It's also coming to Android soon.