Capturing screenshots in Windows Phone 8 might be possible with a simple key combo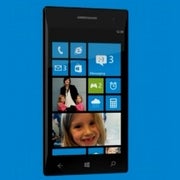 There is a lot to like about the upcoming
Windows Phone 8
platform: the redesigned home screen, the support for high-resolution displays, the enhanced multitasking, the list goes on and on. And according to
WPDang
, Microsoft is adding one more tweak to the set, namely
the ability to take screenshots
without the need for any third-party software. Currently, the only way to do that in Windows Phone 7.5 is to have a jailbroken smartphone running an app like Screen Capturer.
Taking screenshots is a minor feature, we know, yet it has been absent all along, while Apple and Google have had it in their mobile platforms for quite a while. It is something that not everyone would necessarily need, but it can come in handy if one wants to take a quick note without exiting the web browser or the running application. If the source is to be trusted, capturing a screenshot in Windows Phone 8 will be possible by pressing the camera shutter key while holding down the Windows button.
Of course, you should file this under rumors for the time being. Whether taking screenshots on Windows Phone 8 will be possible or not will become known at a later time, possibly once the platform is out.