Cancelled Windows 10 Mobile build installed by 200 insiders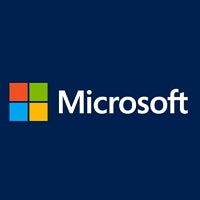 Earlier today, we told you how
Microsoft had cancelled the release of Windows 10 Mobile build 10536
. A bug on that version of Windows 10 Mobile could have prevented those loading it on their phone, from updating to the next build of the mobile operating system. Gabe Aul, Vice President of the Engineering Systems for the Windows and Devices group at Microsoft, revealed via a tweet
that the next build, 10536.1004, is currently being tested and will go out some time this coming week
.
Aul also revealed that 200 members of Windows Insiders actually got around to installing the update on their phones before Microsoft could put a halt to the proceedings. The cancelled build was being staged for release, and that allowed the 200 to search and find the update on their handset before it was 86'd. According to Aul, the 200 will have to load Windows Phone
8.1
back onto their handsets before they can proceed with installing any future versions of Windows 10 Mobile.
Besides the bug that prevents those with build 10536 from updating to the next Windows 10 Mobile version, the cancelled build of Windows 10 Mobile also leads to the crashing of the app store when users purchase an app, or make an in-app purchase. This bug is expected to be fixed with the new 10536.1004 build that should rollout any day now.
source:
Thurrott
via
WindowsCentral