Canada braces for retaliation from China after court rules against Huawei's CFO
13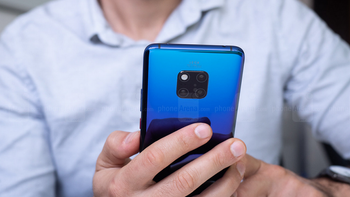 In January,
the U.S. Justice Department issued a 13 count indictment
against Huawei, two of its affiliates (Huawei Device USA and Skycom Tech) and the 46 year old Meng. U.S. authorities allege that the executive and the Huawei units committed bank fraud and deceived the U.S. government by doing business in Iran. The country is currently under economic sanctions by the U.S. Office of Foreign Assets Control (OFAC).
Meng is now under house arrest in Canada, and will make a court appearance in Vancouver on March 6th. At that time, the court will conduct extradition hearings against the Huawei executive. However, Canada's legal system allows for a number of appeals, and it could be years before Meng is actually sent to the states. President Trump could also insinuate himself into the process. Back in December the president said he might intervene if it serves the interest of the U.S. or helps bring about a trade deal with China.
Meanwhile, China is not happy about the announcement and some Canadians are worried about retaliation. Not too long after Meng was arrested, China arrested a couple of Canadians citing national security reasons, and sentenced a Canadian man to death following a drug smuggling conviction. In addition, to protest the arrest of Meng, which was at the direction of the U.S., businesses in China started punishing employees who buy an iPhone. They also
rewarded those buying a Huawei handset by subsidizing those purchases
.