Can the Xiaomi Mi Note Pro phablet play with the big boys - the iPhone 6 Plus & Samsung Galaxy Note 4?
70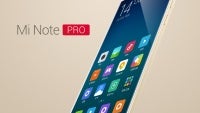 The Xiaomi Mi Note Pro comes fresh out of the oven, carrying a spec sheet that makes it the most formidable phablet coming out of planet China. It features a 5.7-inch 1440x2560 resolution panel from JDI display, which boils down to an impressive 515ppi pixel density. It is powered by the edge-cutting 64-bit Snapdragon 810 chipset paired with a large, and appropriate 4 GB of fast LPDDR 4 RAM.
The superphone performance is complete with enhanced Hi-fi audio capabilities serviced by a dedicated ESS ES9018K2M sound chip that works in tandem with two OPA1612 amp chips from Texas Instruments. The Sony 13MP rear camera and the 4MP UltraPixel camera on the front handle the camera department. The design is brilliant too - the aluminium phablet is thinner, lighter, and shorter than the iPhone 6 Plus while packing more hardware and a bigger screen.
As a whole, the Mi Note Pro is a very serious device that represents a powerful statement from Xiaomi - no longer merely about producing its "cheapium" phones, the Chinese success story continues writing itself by going after the high-end market segment where screaming hardware and exorbitant prices are the rule. This is where the Apple iPhone 6 Plus and Samsung Galaxy Note 4 - the hottest phablets of our time - reside. Do you think the Xiaomi Mi Note Pro has what it takes to claim a spot in the champion's league?