Camera shootout: Xperia Z1 vs Galaxy S4 vs G2 vs iPhone 5 vs One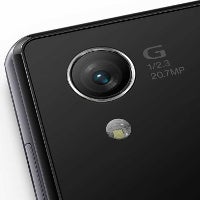 UPDATE: There was a technical issue which caused the images to not correspond to their respective device names. This has been fixed now.
We're sorry for the inconvenience.
The 20.7-megapixel camera of the Sony Xperia Z1 sure is a topic of intense interest right now, and while we realize that it's not the wisest of things to compare a prototype unit to finished products, we just couldn't stop ourselves from taking a few test photos to compare against some of the handset's biggest rivals, such as the Galaxy S4, LG G2, iPhone 5 and HTC One.
Feel free to examine and compare the photos and videos below, just bear in mind that the pictures and footage the final Xperia Z1 is going to take might be slightly different. Anyways, here's a first glimpse at how it compares against those bad boys...