California lawmakers move to review AT&T-Mobile deal, skepticism growing
21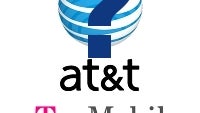 As skepticism over the
merger of AT&T and T-Mobile
grows, California lawmakers started investigating the $39 billion deal that is set to shift the tectonic plates of the U.S. mobile landscape. The chief executives of both carriers appeared to defend the deal, but rival operators and skeptics pointed out that the final outcome of the deal would be even higher prices for the end-customer.
"There are legitimate questions about whether this merger could move the wireless market past the anticompetitive tipping point," Republican representative Bob Goodlatte noted. The statement of Goodlatte represents what carriers like Sprint and Leap Wireless have brought up
against the deal
. In addition, statistics further back the monopoly point as after the deal 8 out of 10 handsets in the States will carry either the AT&T or the Verizon logo.
"We believe a thorough investigation will reveal the negative implications for pricing, choice and innovation, critical to California's economy," Sprint commented. The California Public Utilities Commission voted 5-0 to further prepare a possible review of the deal. The next vote is set for June 9th.
One of the main
counter-arguments
lies in the improved coverage as two months ago AT&T demonstrated the dramatic improvement in broadband coverage that the deal will introduce. The U.S. second largest carrier also has pledged to let T-Mo keep its pricing structure. T-Mobile is currently known to be the discount carrier among the four major U.S. operators with plans currently 15% to 50% cheaper than ones on AT&T, according to a study by the Consumers Union.
AT&T's man-in-charge Randall Stephenson assured lawmakers that local and smaller carriers like Metro PCS and Leap Wireless will keep the market competitive. Stephenson clarified that the deal is "about keeping up with consumer demand. It's about giving consumers what they expect — fewer dropped calls, faster speeds and access to state-of-the-art mobile broadband Internet service." What's your opinion about the biggest merger in the mobile industry? Feel free to share your opinions in the comments below.
source:
Washington Post
Recommended Stories