California agrees to hold off on enforcing its net neutrality law until appeals court weighs in
3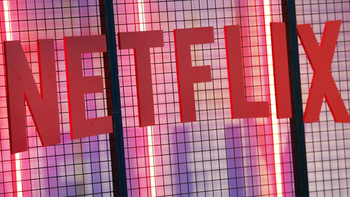 When
California Governor Jerry Brown signed SR822 at the end of last month,
his signature made net neutrality the law in California
. But even before the ink was dry on the Governor's signature, the Trump administration sued the state with Attorney General Jeff Sessions calling it "an extreme and illegal state law attempting to frustrate federal policy."
The FCC voted last December along party lines to repeal the Obama-era net neutrality rules. These rules were designed to force ISPs and wireless carriers to treat all content streams the same. In June, the FCC officially removed the rules from "the books," which would allow carriers to set up paid fast lanes for content streamers. While Californians might be eager to get net neutrality up and running again, and while the law is supposed to take effect in January,
a report from Tech Crunch
says that it could be months before net neutrality is enforced in the state. California's state attorney general Xavier Becerra says that it is better to wait for some of the legal issues to be decided first.
Becerra is talking specifically about a suit filed by 22 state attorneys general, some organizations and Mozilla (the company behind the Firefox browser) against the FCC.
The suit asks for the FCC's repeal of net neutrality to be overturned
. The California attorney general feels that the state will have a better idea about the legal challenges its new law faces after this case is decided. Oral arguments start on February 1st, and the case is being heard by the U.S. Court of Appeals for the District of Columbia.
"We are committed to a free and open Internet for Californians. Every step we take, every action we launch is intended to put us in the best position to preserve net neutrality for the 40 million people of our state. We are fighting the Trump Administration's attempt to repeal net neutrality in the D.C. Circuit Court and we will vigorously defend California's own net neutrality law."-Xavier Becerra, attorney general, California
The author of California's net neutrality law, Senator Scott Wiener (D-CA) says that while he would have preferred to see the law go into effect right away, he understands the rationale behind attorney general Becerra's decision. The Senator states that once the DC Circuit appeal is decided, "the litigation relating to California's net neutrality law will then move forward." For his part, FCC chairman Ajit Pai says that the decision by California to delay enforcing its net neutrality law means that the agency has a strong case against the state.