By 2014, your office will have more Apple iPad users than those totin' a BlackBerry smartphone
19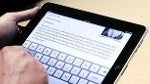 it might seem like a flip comment to say that there will be
more Apple iPads than BlackBerry handsets
in the enterprise space by 2014. After all, it wasn't that long ago that any pinstriped executive worth his Armani suit and car service had a BlackBerry smartphone in his (or her) pocket. The Apple iPhone? Most business executives back then figured it was a toy. But now, things have changed and businesses are dropping the BlackBerry for the Apple iPad. And instead of some Joe off the street commenting on the situation, it's Peter Sondergaard, senior vice president of research at Gartner who is making this prediction.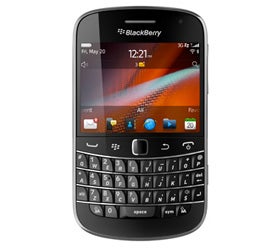 The BlackBerry smartphone is being replaced in the enterprise by the Apple iPad
According to Sondergaard, tablets are invading the enterprise and we don't mean the Star Trek ship (or else we'd capitalize it!). He says that CIO's are ordering Apple iPads by the tens of thousands which shouldn't be terribly shocking since the slate
now meets the enterprise-level security requirements
. In addition, the BYOD movement has probably sped up BlackBerry's demise as many just figured that since they use iOS at home, why not use it in the office as well. Even a company in tune with cutting edge software like SAP has a "fleet" of 18,000 Apple iPads that it manages. This is where business is heading says the Gartner executive.
Sondergaard predicts that in two years, 20% of sales organizations will use tablets as the primary mobile platform for their sales force in the field. By 2018, he sees 70% of mobile workers using a tablet or a hybrid-type device. Not bad for a product that no one really cared about just three years ago.
"Tablets will continue to shake up the business world. In less than two years, iPads will be more common in business than Blackberries. Some CIOs are now placing orders for tens of thousands of iPads at a time.-Peter Sondergaard, senior vice president of research, Gartner
source:
AllThingsD