Bubbli for iOS allows you to snap beautiful photo spheres... with sound
3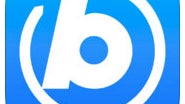 Hey, photography enthusiasts! Meet Bubbli, an outstanding iOS app that allows you to snap spherical panorama images . Yes, such apps are definitely not something new, as a number of apps in iTunes have similar functionalities, but Bubbli has a killer feature – it enables users to record photo spheres with sound. This way, you won't be simply creating a photo sphere, but a bubble of audio-visual experience from your surroundings.
"What's this photo sphere thing, exactly?"
, some of you may ask. Well, simply put, it is a spherical 360-degree panoramic image, which, if taken correctly, might turn out to be truly impressive. This nifty photography-centric hallmark came to Googleland with Android 4.2 Jelly Bean. But Bubbli's killer feature is its ability to record photo spheres with sound – thus, you won't be sharing images, but experiences.
All sounds pretty good, but how does Bubbli work its magic? Really simple, in fact – after you've opened the app and created a Bubbli account, you just have to stay completely still and tap the Record button. Then, you have to "paint" the photo sphere by slowly tilting the device in every direction – don't forget to shoot up and down, too. Of course, a tripod would do a much, much better job than your shaky hands. Once Bubbli detects that you've covered a full 360-degree sphere of your surroundings, it allows you to compile or retake your photo sphere.
We would say that the quality of the Bubbli photo spheres is surprisingly good. If you are careful and take your time, you can easily create almost seamless 360-degree panoramas.
Bear in mind that the nifty voice recording feature that we mentioned before captures audio while you are creating your Bubbli masterpiece – go easy on the dirty jokes! Of course, the feature could be turned off, but this would kill a big portion of Bubbli's uniqueness, as the audio recording allows you to further immerse into the photo bubble.
The good thing about Bubbli is that it allows you to view your photo spheres in any mobile or desktop web browser. The photo bubbles can be also shared on the most popular social networks – "no extra software is required". You can also use Bubbli's own social platform to easily share and explore other people's audio-visual creations.
Bubbli is free and supports all iOS devices that run iOS 7.0 or newer. If you are sporting an Android device, you shouldn't feel left out – you can
read our thorough guide
and learn how to create nifty photo spheres on your own device, too.
Download: Bubbli (
iOS
)