Here's how to install the stock Android KitKat camera app for awesome 360-degree photo spheres, no root required
22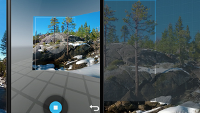 With massive projects like Street View and now
Project Tango
in its portfolio, it has always made sense that Google would be the one to go for the first semi-serious push to bring 3D-like 360-degree panoramas to our smartphones.
Called Photo Sphere, the compelling feature initially debuted with Android 4.2 Jelly Bean, but even today, almost a year and a half later, Photo Sphere still remains shockingly absent from just about every Android smartphone. A quick look through
Google's Views community
dedicated to capturing the awesomest of awesome photo spheres should give you a pretty good idea of why this omission bugs us deeply. And if you're still unclear as to how these work, here's a quick video tutorial published by Google shortly after the Nexus 4 was launched.
Now who wouldn't want such a feature? If you are nodding in agreement right now, then we have a nice surprise for you: the Android 4.4 KitKat camera app (which includes the feature) can now be installed on a plethora of devices about as easily as any app install. You do
not
need to be rooted at all, and there is no jumping through hoops to get this ready and working. Best of all, we'll be directing you towards the very latest version of the stock Android camera, which has seen some noteworthy updates in regards to photo spheres -- stitching is easier, and the software is less prone to errors. So jump right into the below slideshow for a quick walk through the steps.
NOTE #1

: Keep in mind that if you're running an AOSP-based Android ROM, this app will replace your current Camera and Gallery apps. In those cases it's best that you do a back-up just in case. If you're running on a version of Samsung's TouchWiz, or HTC's Sense, for example, installing this app will simply give you two cameras to choose from.
NOTE #2:

If the app crashes upon launch, then download this ZIP. Extract and place the three files within in /system/lib/. You may need writing permissions, in which case you'll have to root. The app has been confirmed to work on several devices without the need for this, however.
NOTE #3:
Your phone needs to have a gyroscope in order for you to capture photo spheres. You can search our database if you're unsure it does.
NOTE #4:

If you're still having trouble with the KitKat camera apk, then try the JellyBean one from this thread, no extra libraries required. Confirmed to work just fine on a number of devices.