Brazilian developer seeks Apple manufacturing contract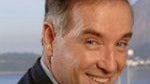 You might not know of Eike Batista, but he's on his way to becoming a major player in the manufacturing industry. As the 8th richest person in the world, he's in an excellent position to do so. He is currently courting
Apple
to replace Foxconn as their primary manufacturer.
Batista is developing a 90 square-mile area at the Port of Acu in
Brazil
in order to lure manufacturing contracts from companies like Apple. He says that his hope is to benefit the people of Brazil by allowing them to no longer "pay twice what you pay in the United States." Beyond his altruistic intentions, he is obviously hoping to cash in on the Apple's ever-expanding manufacturing needs.
Apple's long-time manufacturer,
Foxconn
, has seen its share of problems recently. After a number of employee
suicides
, and the recent allegations of
employee abuse
, Apple is likely looking for a manufacturer less likely to bring them bad press. The recent problems with Foxconn have prompted them to increase employee benefits and manufacturing costs, which will subtract from Apple's bottom line. Then again, Apple has enjoyed excellent
build quality
and customer satisfaction with their Foxconn partnership.
Eike Batista earned his fortune in the mining industry, building his net worth to US$27 billion. To put that in perspective,
Steve Jobs
is the 42nd richest person in America, and is worth US$6.1 billion. Not to be disappointed by a potential rejection from Apple, Batista is also approaching BMW with an offer to take on some of their manufacturing needs.
source:
AppleInsider
via
TUAW
Recommended Stories