Survey shows most reliable smartphones are made by Apple, Motorola and HTC
4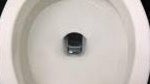 Square Trade is a company that sells third party warranties for a number of products including smartphones. The company researched over 50,000 failed smartphones and was able to come to a conclusion about which manufacturers built more reliable models than others.
When it comes to how durable a handset is, the Apple iPhone 3GS trailed RIM. After 12 months, BlackBerry had a 6.7% accident rate while the iPhone 3GS scored a 9.4% rate. Motorola and HTC tied for third among specific brands while the generic "Other" category of smartphones was scored a 10.2% accident rate; the Apple iPhone 4 brought up the rear with an accident rate of 13.8%
Square Trade then combined both the accident rate of the phone and normal malfunction rate to come up with the overall reliability rate of a smartphone manufacturer. While it finished dead last in accident rate, the Apple iPhone 4 finished as the most reliable phone after a year of ownership (projected) with a 2.1% failure rate. The Apple iPhone 3GS and Motorola both tied for second with a 2.3% rate of failure. HTC and BlackBerry finished third and fourth with scores of 3.7% and 6.3% respectively, while "Other phones" were last with a 6.7% reading.
What is interesting is that Accidental damage accounts for 75% of smartphone damages. In other words, you can treat your new smartphone like a newly born baby, but 3 out of 4 things damaged on your handset will come from an accident like a drop out of your shirt pocket or a fall from your lap to the concrete when you parked your car and got up to exit the vehicle. These are the things that the manufacturers cannot control. Malfunctions, on the other hand, are the problems that the phone has from poor design or workmanship.
source:
BGR
Recommended Stories