Bouncy Hoops: Play some flappy basketball, while waiting for the NBA finals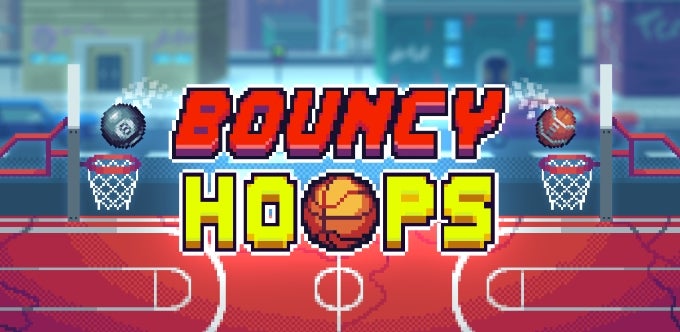 There's something truly addicting about simplistic high-score chasers. We can't quite put our finger on it, but it might have something to do with the fact that you can pick them up right away and start beating records (be it yours, or someone else's).
Bouncy Hoops is just that – a one-touch game of basketball that will entertain you while you wait for the first Calaviers – Warriors game to start. Its concept is simple – tap on the screen to make the ball go higher, and make sure to land it in the basket. After every made shot, the basket switches sides, but don't worry about it, because the ball will automatically move towards it. You just have to take care of the vertical aspect to its curve.
There are two modes in Bouncy Hoops. Arcade will set a timer for every shot that resets when you score. If the timer runs out before you make a basket, it's game over. The Time mode, on the other hand, will challenge you to sink as many shots as possible in one minute. Of course, no basketball game would be complete without buzzer beaters, so Bouncy Hoops features them in both of its modes.
Best thing about it is that it won't force you to watch any ads and you don't need to spend any money on in-app purchases if you don't want to. So, in case you need a good-looking, addicting time killer, Bouncy Hoops is just for you.