Bloomberg: Apple developing its own screens based on MicroLED technology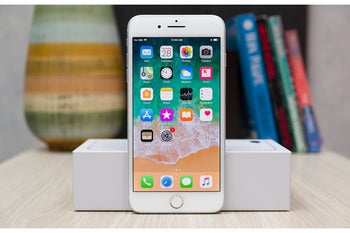 Although it's no secret that Apple is trying to find alternatives for Samsung's displays, it's the first time the information is somewhat confirmed by a prestigious publication. Bloomberg reports that Apple has already started to design and produce its own displays for the first time, using a "secret" manufacturing plant that's been built close to its HQ in California.
Apparently, Apple made huge leaps towards the development and manufacture of
next-generation MicroLED screens
, a technology superior to OLED, but much more expensive to use in displays.
Apple started investing in MicroLED technology back in 2014 when it acquired LuxVue Technology, a start-up that is seen as a pioneer of MicroLED. Initially, it was presumed that Apple will introduce the first MicroLED screens into the
Apple Watch
, but that has yet to happen.
MicroLED displays use different light-emitting compounds than OLED screens, but they are thinner, brighter and more energy efficient than the latter. According to sources familiar with the situation, the MicroLED technology that Apple is working on is now "at an advanced stage."
Even so, the first mass-market products that will include MicroLED screens will not be ready this year and perhaps not even the next. Since the MicroLED displays are more difficult to produce than OLEDs, Apple has even taken into consideration killing the project altogether last year.
However, Apple's engineers made a breakthrough that saved all the work they have previously put into developing the MicroLED screens. It looks like they are now making steady progress towards turning it into a mass-market technology.