Blocks wants to make the perfect wearable with a modular smartwatch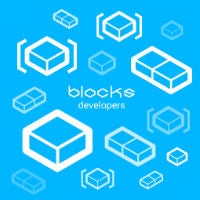 The idea of modular devices is not really new, but it has been taking off recently thanks to Project Ara getting the idea into the public sphere. Project Ara wants to build modular smartphones, but a new idea from a company called Blocks, wants to make smartwatches modular as well, giving you the option to build your perfect wearable.
The idea is actually pretty interesting. It would essentially make each link in the watch band into a computing module. These modules could be swapped out with a ton of different options, like a camera, GPS, heart rate monitor, microphone, SIM card, and more. You would also be able to choose between a touchscreen, eInk display, or non-touch LED. This means you could make the smartwatch into whatever you want, like a
fitness tracker
, or a more business-centric device with gesture controls and a fingerprint scanner.
Still, the overall idea looks like a tinkerer's dream. You can build the smartwatch that you want, upgrade it as necessary, and even choose the materials. And, it would be an open platform, so anyone could build modules for it. The only question left over is what the software would look like. Blocks says there would be apps for calling, email, Twitter, fitness, navigation, voice commands, media, and more. More than likely, it would be running proprietary software.
No word on when Blocks might become a reality, but is supposedly "in production" right now.